Career as a Swim Instructor
Are you feeling stressed out, burnt out, juggling deadlines, locked into time restricted 9-5 work hours and asking questions whether your efforts are being valued, contributions being overlooked or taking daily job issues and company politics home?
Would you prefer a career offering a fun, fulfilling environment, a work life balance and a pleasant drive through a rural bushland setting avoiding all those hours held up in chaotic traffic?
If the answer is 'yes' to any of the above, then we encourage you to consider a career as a Swimming Teacher at Seadragonz where every day you get up with a clear head, entering an environment where you have an opportunity to create fun lessons, work flexible hours and shifts, incorporate toys, songs and games to enhance swimming skills and techniques and utilising your individual creativity and imagination.
The rewards are endless
Smiles and laughter of children.
Teaching a valuable "life skill" to students which benefits their future ability to participate in water-based activities safely.
Working for a Swim School which focuses on correct stroke techniques and skill.
Share in personal achievements of individuals and student's elation and excitement when advancing levels.
Self-fulfilment of giving, helping and teaching children life skills.
Health and wellbeing programmes for teachers.
Earn as you train toward the Teachers accreditation.
We have all heard the old adage "it takes a small village to raise a child" well, here is an opportunity to consider a career pathway teaching swimming contributing and providing a valuable lifelong skill in the student's life. The abundance of beneficial attributes to the students include but not limited to, introduction to a formal learning environment, health benefits including mental and physical stimulation, developing problem solving skills, coordination, participation, sharing in the enjoyment of waterbased activities, students growth, advancement and achievements.
A career as a Swimming Teacher at Seadragonz is rewarding, challenging and offers a platform where Accredited training is provided and "post" pre-requisite training with a Master Trainer you will gain certified teacher accreditation which is recognised nationally and in other countries.
Teaching Accreditation
'Preschool and School Age Classes – Teaching Certification Teaching independent swimming from the age of 3 (preschool) at Seadragonz are referred to as Dragonz levels. These levels provide the stepping stones to learning the formal strokes in the swimming world. It can be challenging, inspirational and enlightening as you guide students, building solid foundations in next steps to learning
strokes. Glides front and back, kicking techniques, students comfort, readiness and confidence in water, floating, submersion, safety awareness make this Teaching Certification valuable. The certification also allows teaching of equivalent levels associated with Royal Life Saving competency levels, including all strokes and correct techniques. These levels rely on good technique and as students advance through these levels, students ability will include fitness and endurance, requiring swimming  strokes for variable distances which becomes part of the focus in advancing to higher levels. Safety, rescues, and CPR are also part of teaching in these levels and provides
valuable life skills to students.
'Interested in first steps of Infant and Babies swimming'
Become an Accredited and Certified Teacher of Infants and Babies, introducing babies back to the water environment. This area of Training and Certification enables Teachers to gain knowledge, experience and recognition about the early pre-existing 'dive reflexes' in infants and babies and incorporate these reflexes and conditioning techniques teaching water base skills, safety and enjoyment of water through songs and play. As this is the infants and baby's introduction to their first formal educational environment, students enjoy parent participation and bonding, movement through water, socialisation and learning new skills being introduced not to mention prereadiness
entering independent swim classes, future educational environments and future sporting pursuits.
'At Seadragonz Swim School we are always hiring!
So, no matter where you are in life at this present moment, whether pre-retirement, new parent, studying at school/university, retired and want extra income, or just have some spare hours you want to utilise, why not consider a career as a Swim Teacher at Seadragonz Swim School where you are guaranteed to arrive and leave with a smile on your face.
Our classes commence at 7:00am and finish around 7pm with a few classes later. Shifts often vary in hours or starting/finishing times. Employees availability for afternoon/weekend shifts is highly desirable.
'Teach Swimming and make a real difference contributing and educating students in a lifelong learnt skill that will save lives! Swimming is grinning!'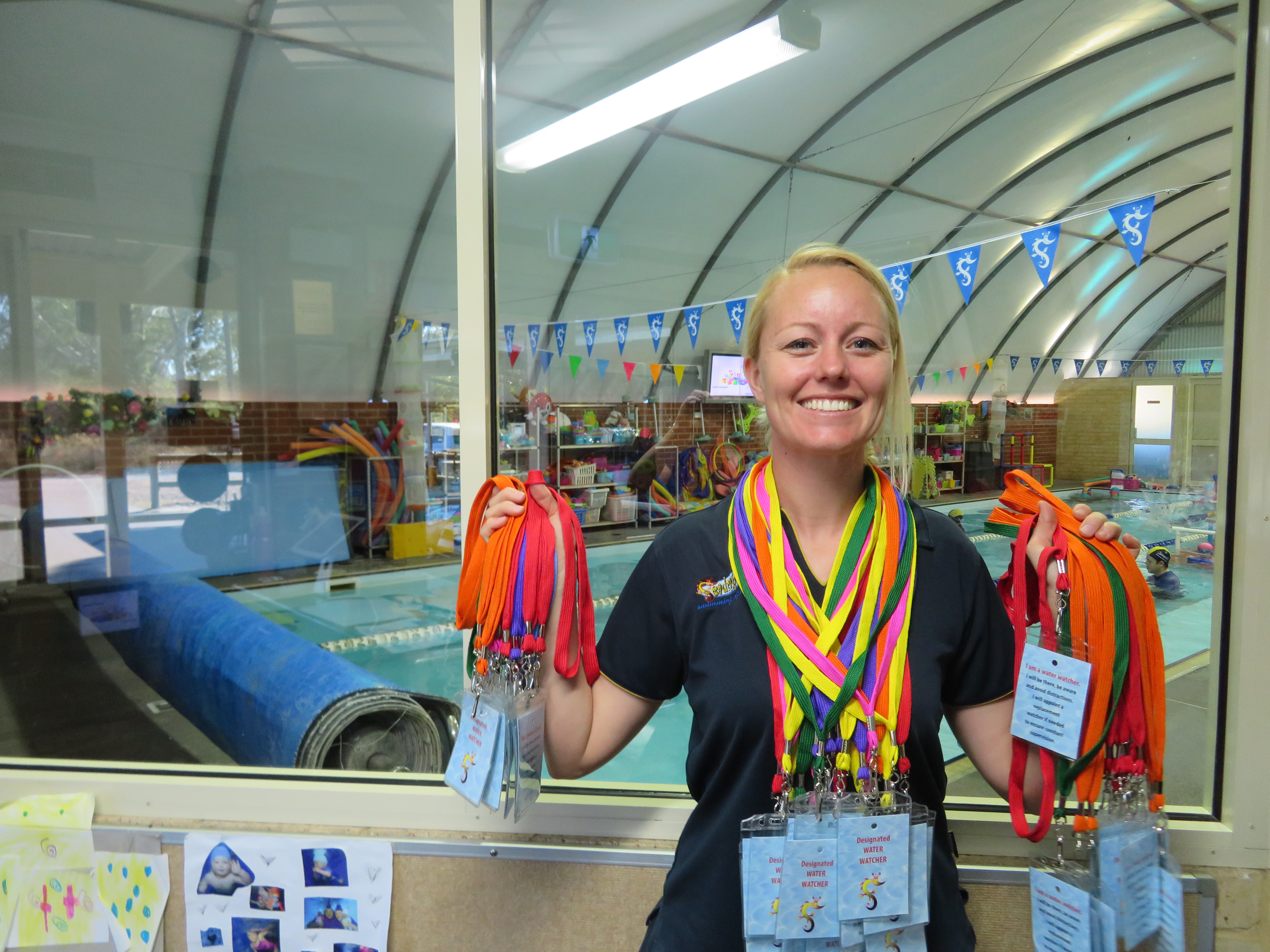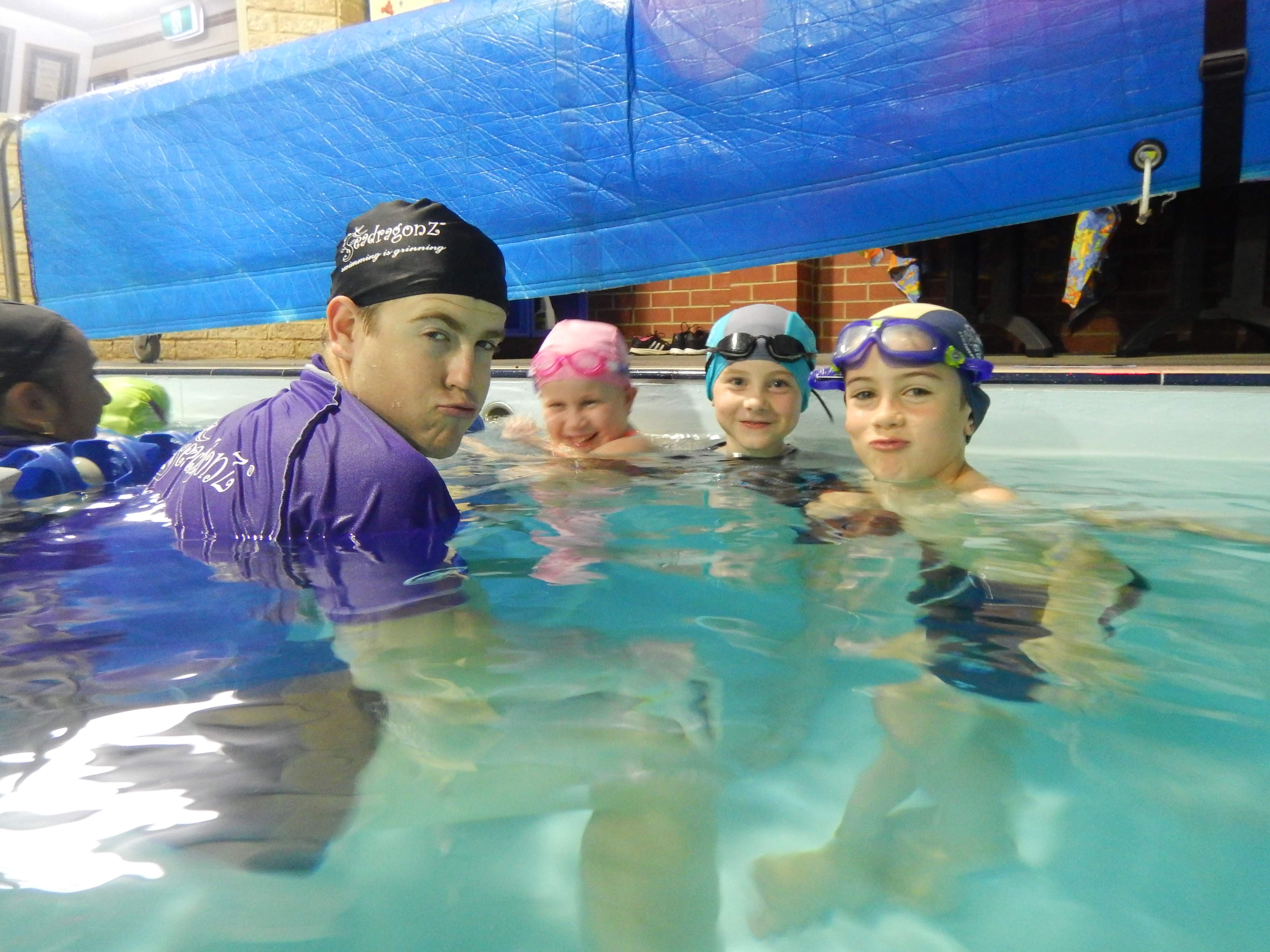 TEACHING HOURS
MONDAY
Closed
TUESDAY
9:00AM – 7:00PM
WEDNESDAY
9:00AM – 7:00PM
THURSDAY
9:00AM – 7:00PM
FRIDAY
7:00AM – 7:00PM
​SATURDAY
7:20AM – 3:30PM
Contact
44 Allen Road,
Forrestdale,
WA
(08) 9397 1100
I highly recommend Seadragonz Swim School. I could not wish for a more enjoyable & positive environment for my children & I to be learning to swim in. It's no wonder it is WA's Most Awarded Swim School!!!