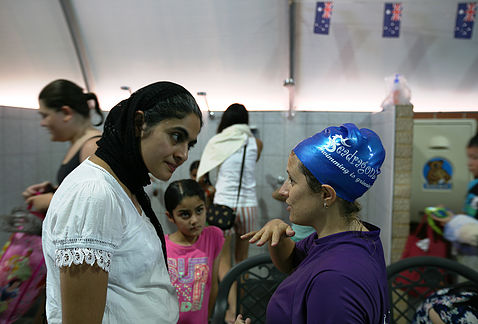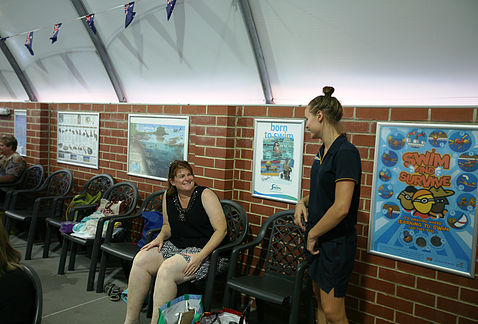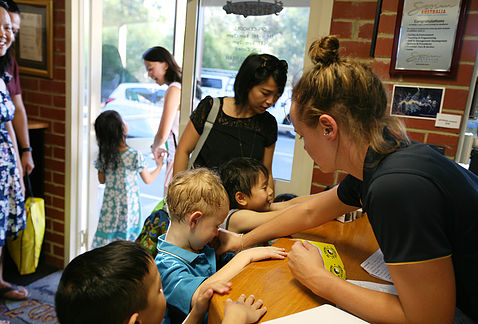 Seadragonz is committed to focusing on teaching staff and assisting in their role as a swimming teacher
Teachers are the reason the business is successful.  Seadragonz has developed their own in-house training programs to provide teachers with the opportunity to complete/review the program at a time that is available and convenient to them.
All staff must repeat this training every 12 or 18 months to stay up to date or to refresh their memory on content.
Each component explains in depth Seadragonz teaching methods/procedures with Seadragonz core values at the heart of each program.
In-house programs includes:
Orientation – is a guide to help and discover Seadragonz operations. (repeated every 18 mths)

Assessing – Understanding when skills match level criteria. ( repeated every  12months)

Teach rescues and survival skills – covers all the facets of safety in and around water, which is applied to all levels of swimming. (repeated 18mths)

Stroke progressions – Breakdown of each stroke and each progressive stage of skills. (repeated 18mths)

Preschool – Covers skills sets and how to engage and develop swimming and safety skills for 3 – 5 year olds. (repeated 18mths)

Faults and corrections – Provides video links to enable clear identification of faults and what corrections are required. (repeated 18mths)

Level 6 + –  Providing advanced skills to students to improve technique beyond basic competence  (repeated 18mths)

Teaching CPR – To deliver the principles to students. (repeated 12mths)

Potential Emergency Situations – This module is designed to prevent panic and ensure that all staff are reminded what is required and what they should do in each potential emergency situation (repeated 12mths)

Media protocol – Protocol for dealing with media interactions in crisis. (repeated  12mths)
At the completion of each module an assessment tasks place in ensure understanding is clear.
Compulsory short webinars may be run to allow staff to have fast, convenient and effective access to a new development change or as a revision of a component.
Professional development conferences are a welcomed opportunity to share, expand and apply new ideas allowing Seadragonz to be the benchmark in the industry.  Staff members are selected to be ambassadors at the National ASCTA conference, National Water Safety conference, SwimWest and Austswim's King Neptune conference. All staff must attend an external Professional Development opportunity at least every 18 months.
TEACHING HOURS
MONDAY
Closed
TUESDAY
9:00AM – 7:00PM
WEDNESDAY
9:00AM – 7:00PM
THURSDAY
9:00AM – 7:00PM
FRIDAY
7:00AM – 7:00PM
​SATURDAY
7:20AM – 3:30PM
Contact
44 Allen Road,
Forrestdale,
WA
(08) 9397 1100
I highly recommend Seadragonz Swim School. I could not wish for a more enjoyable & positive environment for my children & I to be learning to swim in. It's no wonder it is WA's Most Awarded Swim School!!!